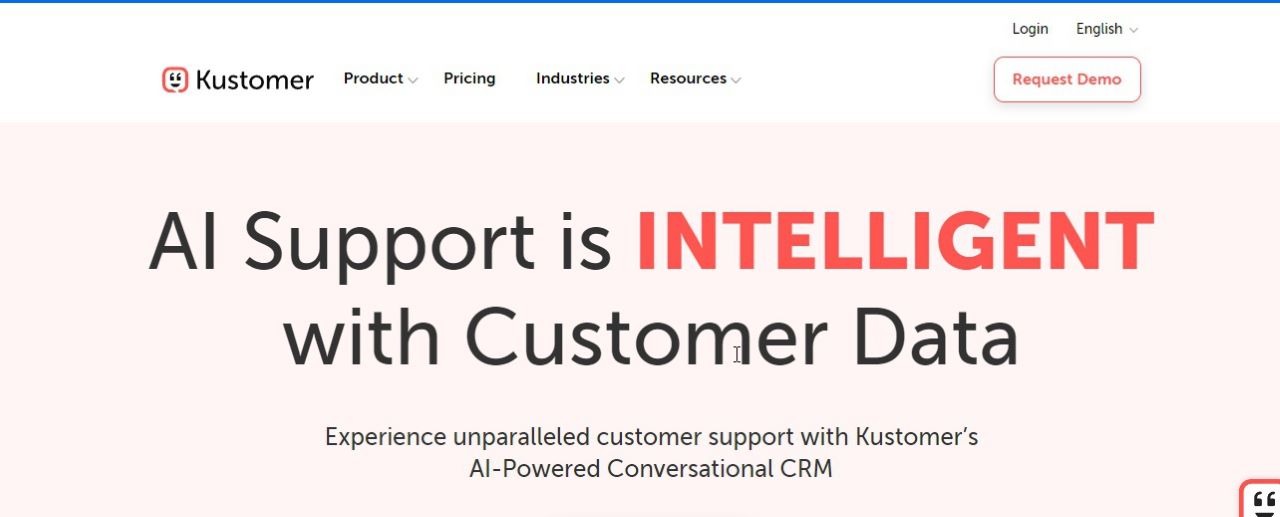 conversational CRM that integrates with SMS, WhatsApp, Facebook
Kustomer AI is an innovative platform that integrates artificial intelligence (AI) and machine learning into customer relationship management (CRM) processes. Kustomer's AI, known as Kustomer IQ, seamlessly combines AI capabilities with the data, workflow, and rules engines of the Kustomer platform.
This integration enhances customer service by optimizing experiences across multiple messaging platforms like SMS, WhatsApp, Facebook Messenger, and more. It enables businesses to deliver faster and richer customer experiences through omnichannel messaging and AI-powered automations.