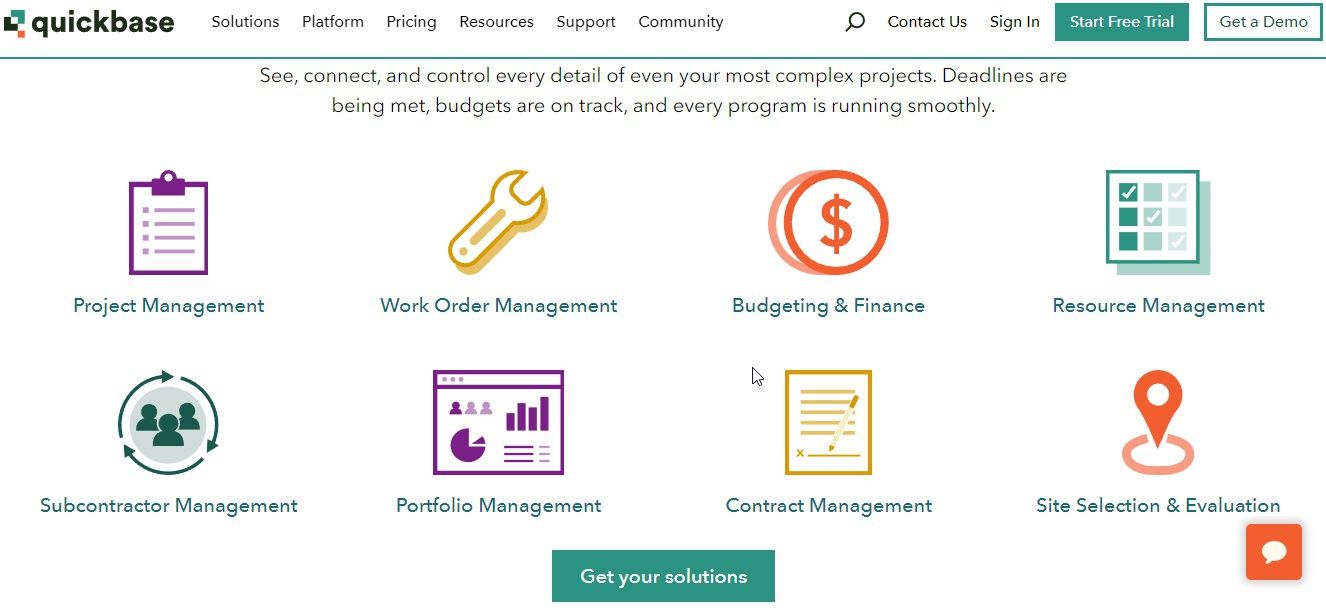 No-code platform lets you easily create, connect, and customize applications.
Quickbase, a cloud-based database software platform, has integrated AI-powered capabilities into its offerings. This AI is designed to enhance the user experience, making it more intuitive and efficient to build apps on the platform. It facilitates the addition of new fields, creation of tables, and overall app development in less time and with fewer complexities. Smart Builder, an AI app development tool by Quickbase, leverages integrated AI technology to provide specific recommendations tailored to the application being built, thereby speeding up the solution-building process.
Furthermore, Quickbase has implemented AI in its Data Analyzer app, enabling users to generate models and insights. This AI-driven data analysis empowers users to derive valuable insights from their data for informed decision-making. The AI capabilities within Quickbase are part of the platform's evolution to better serve dynamic work environments. Quickbase aims to provide a flexible, no-code platform that allows both business and IT teams to collaborate effectively and create custom applications to solve business challenges.