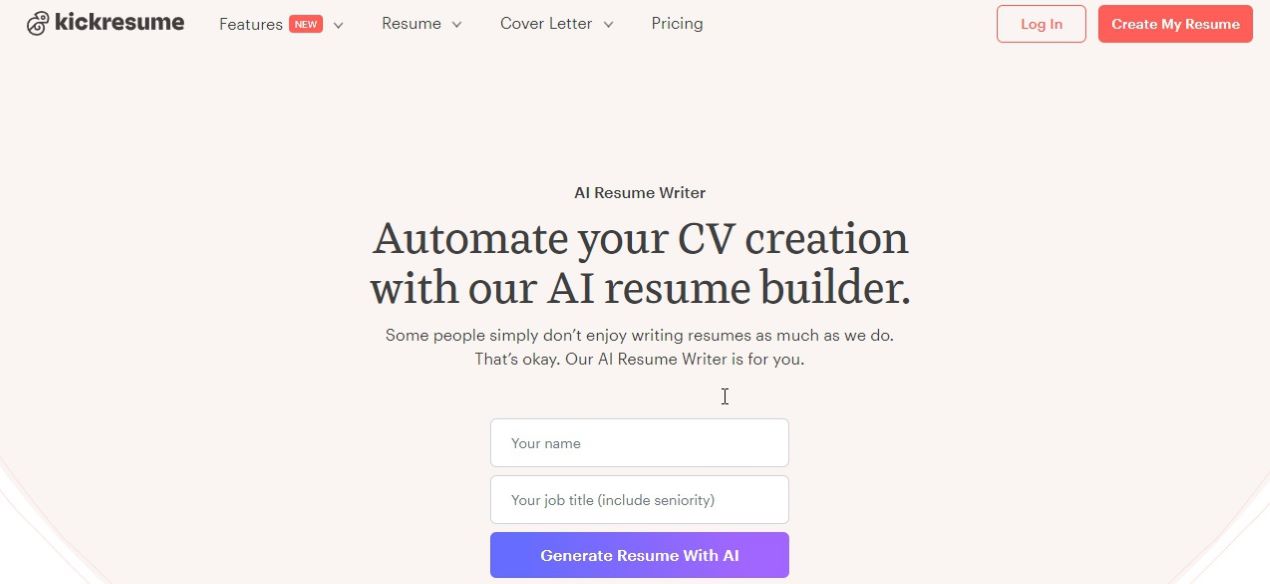 creating professional resumes and cover letters with the help of AI
Kickresume AI is an innovative tool designed to assist individuals in creating professional resumes and cover letters with the help of artificial intelligence (AI). Here's some key information about Kickresume AI:
AI-Powered Resume Writing: Kickresume AI leverages the power of AI, including advanced language models like GPT-3 and GPT-4, to automatically generate resumes and cover letters. It streamlines the often time-consuming process of crafting personalized and well-structured job application documents.
User-Friendly Interface: The platform offers a user-friendly interface where users can input their information, select templates, and customize the content. The AI then uses this input to create tailored resumes and cover letters.
Wide Range of Templates: Kickresume provides a variety of customizable templates to choose from, allowing users to create documents that align with their desired style and industry.
AI Career Coaching: In addition to resume creation, Kickresume offers an AI Career Coach feature that identifies skills gaps and recommends books, courses, and other resources to help users improve their career prospects.
Mobile Apps: Kickresume offers mobile apps for both Android and iOS devices, making it convenient for users to create and manage their resumes on the go.