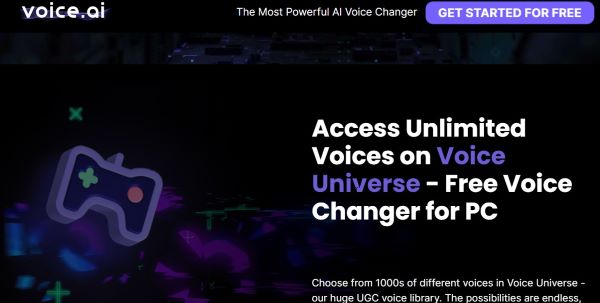 Unlimited Voices on Voice Universe – Free Voice Changer for PC
Voice.ai is a platform that offers various AI-powered voice-related services and technologies. It is known for its voice-changing capabilities, voice cloning, and text-to-speech functionalities. Below are some key aspects of Voice.ai and related information:
Voice.ai offers a Free Real-Time Voice Changer for PC, allowing users to modify their voices in real-time. This tool can be used for various purposes, including entertainment, gaming, and role-playing. Unlike many voice changers, Voice.ai aims to provide more natural-sounding voice alterations.
Voice.ai also provides Voice Cloning software that allows users to clone their voices. By uploading clear voice audio, individuals can create their own AI-generated voice. This technology is often used for voiceovers and creating unique audio content.
The technology behind Voice.ai is based on the voices of 15 million unique speakers, making it a powerful and versatile voice changer. It can replicate a wide range of voices and tones.