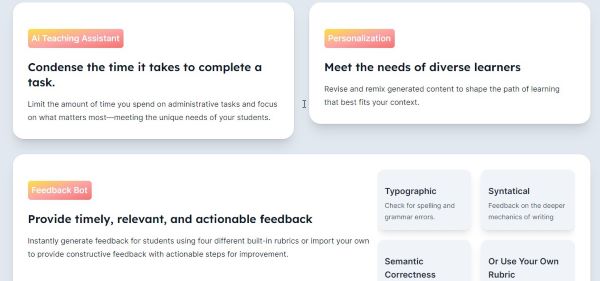 AI tool aimed at alleviating teacher burnout and ensuring widespread access to top-tier teaching resources
Eduaide's AI tool, designed to make teaching resources universally accessible, deserves recognition for its practicality and potential to enhance the educational landscape.
Eduaide levels the playing field by providing educators with a diverse range of teaching resources, ensuring that all students have access to quality materials, regardless of their background or location.
The tool's user-friendliness is also commendable. It simplifies the process of finding and utilizing resources, making it easy for educators to integrate them into their teaching practices without unnecessary complexity.
Eduaide's AI-driven features, such as resource recommendations and content curation, offer valuable support to teachers. These features help educators discover relevant materials quickly, saving them time and effort in the resource selection process.
Additionally, Eduaide promotes collaboration among educators. It encourages the sharing of teaching resources within the community, fostering a sense of collective learning and knowledge exchange.